Owner Tips: How to Photograph your Property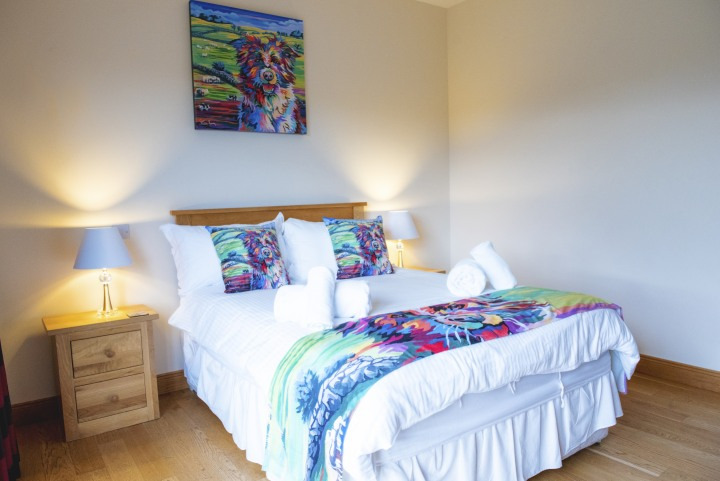 Good photographs of your property are key to getting bookings. Potential guests will decide at a glance if a property listing is worth clicking on, so make sure your photographs show off how fantastic your holiday let really is. Whether you choose to take them yourself or use a professional photographer, here are a few tips to help you achieve the best photographs possible.
1. Clean Critically
Of course you are going to make sure everything is spotless before you take the photographs, but once everything is clean and tidy, take a step back. The box of games under the sofa may be a favourite feature for guests who stay, but does it make the space look cluttered in a photo? Try to see the space objectively as much as you can and take away anything that does not look right. Make sure it's still an accurate representation of your property though – don't go wild!
2. Light it up
Shoot during the daytime, open all the blinds and curtains, and put the lights on as well. The right light is what separates professional looking photos from poor photographs. So think bright and light!
3. Compose the shot
Have a look at photographs on post estate agent and hotel websites. See how they compose their photographs. There is an easy technique that makes photographs of empty rooms seem more 'real' and that is 'shooting into a corner'. Instead of taking a photograph of a flat wall, you create depth and a much truer perspective by making a corner the focal point of a wide shot.
Other tricks like the rule of thirds will help you make your photographs interesting, so take some time to read up on these composition rules before you take the photographs or critique your professional's shots.
4. Show off your best features
The devil is in the detail. As well as making sure your photographs show off the big features, take some detail shots of important things – fireplaces, BBQs, kids' toys, dog friendly spaces, amazing art… anything that sets your property apart.
5. Don't forget the outside
Views from the windows, photographs of the outside of the property, the garden, the driveway…all of these things help potential guests to imagine what it will be like to visit your home. If there are landmarks nearby, don't be shy and include a few of those too. Anything you can do to set your listing apart.
If you need help or advice with photographing your property, let the BookScotlandNow.com team know, and we can help.